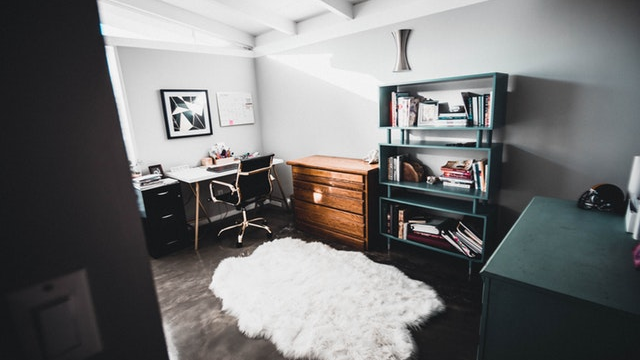 If you plan on running a business or plan on setting up dates and times for family outings, every residence needs a space to carve out for a home office. A practical space is crucial when it comes to a daily workspace or as a centre for paying bills and organizing schedules. When it comes to creating a home office, consider some of the following tips:
Aim to create your office in a suitable place. It could be in the central hub of the home or tucked away in a quiet area of the home, even in the lower level of your home. If you would have potential clients, privacy and additional seating would have to be considered when designing your home office

When choosing a room to set up your office, a room with a view is more preferable than a room without windows. If you don't have the ability to set up an office in a room with a window, try and hang a captivating painting or have your chair face the door of the room.

Match your needs with the appropriate furniture for your home office. Do you require a desktop or do you just need a tablet or laptop.

Consider the overall décor of your home (traditional, contemporary, eclectic) in your furniture selections and aim to complement your office space with pieces that speak to your style persona.  Make it a place you want to spend time in by including a favourite piece of art, a comfy chair or loveseat, and plants.\

Invest in an ergonomic chair! The best task chair is worth every dollar.

Organize your space by having specific zones for references and desk/office supplies.

When you are placing objects and items in your space, keep the most used items and equipment near your fingertips.

When you are thinking about the colour of your space, think about what you want to accomplish. You might need a very bold colour to keep your energized and motivated or you may want to invest in a calming shade to keep you at a steady working pace.
Just remember that a home office should be organized and help keep your life organized. It will also provide you with the freedom to enjoy your family, hobbies and other pursuits.