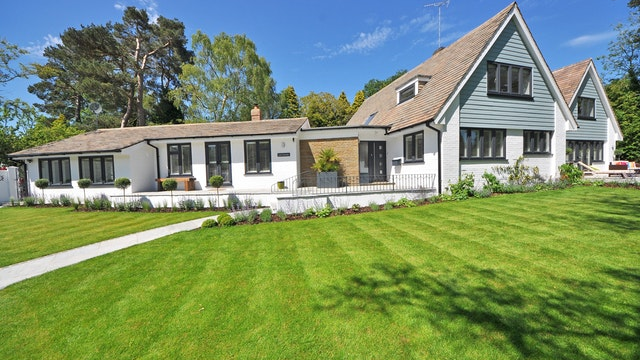 No one wants to look out the windows of their home and be greeted by brown patches on your yard or pull into your driveway only to see a dying flower bed. While the summer sun can anyone's green thumb capabilities, here are some helpful tips to give your plants and grass a chance this summer.
Let it Grow
While the recommended height may vary, depending on what type of grass you have, one of the most common mistakes is to cut your grass too short. The grass will look nice, but it will be a problem once the temperature rises. Grass that is too short may not have the healthy roots
Don't 
Over Water
Watering your plants and grass regularly is an important part of keeping things green, too much water can damage your yard. If your ground stays wet for extended periods of time, it can start to develop diseases in the soil. Watering your lawns once or twice a week is a better approach than daily.
Mulch Equals Moisture
Putting mulch into your flower beds can go a long way during the summer. Not only does mulch have an aesthetic appeal to it, it can retain moisture for your plants, which may require more water than your grass.
Consider Native Plants
The best chance for survival with your plants, is to choose plants that thrive in your local area. Choosing plants that thrive in your area over plants that catch your eye can have a reasonable effect on your yard maintenance.
Don't Wait
One of the simplest things to do to prepare for the summer weather is to prepare for it as soon as possible. Set up a gardening plan so that you can take care of fertilization, watering, weeding, pest control, and help to keep your garden and lawn looking healthy. This should also help to prevent any problems before they begin.