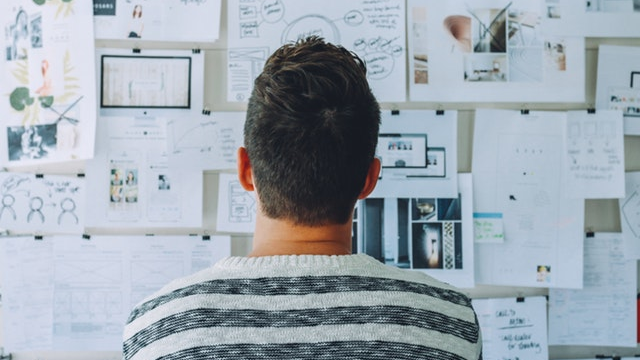 It might seem like a daunting task when it comes to inspecting your new home, however it doesn't have to be. Below you will find a list of tips and tricks when it comes to the home inspection and making sure it flows smoothly.
Using a Checklist
When it comes to inspecting your new home make sure you are hitting every corner of the household. With the help of checklist, it can help keep track of what you have and haven't looked at, to help make sure you don't check the same areas twice. Here is a little guide to help you below:
Inside
Kitchen:
Check countertops, sinks, cupboard doors for damage

Ensure range hood exhaust fan works properly

Check pipes under sink for leaks

Check sink water flow
Floors, Walls, Ceilings:
Check for cracks, damage, water spots

Walk across all floors – ensure minimum unevenness, squeaking
Bathrooms:
Check faucet water flow & pressure

Ensure sink, shower, tub drains properly, toilet functions properly

Check for cracked/loose tiles

Ensure cabinets and plumbing under sink in good condition
Windows, Doors:
Ensure windows and doors open/close properly

Check for cracked/broken glass or damaged screens in windows

Inspect weather-stripping for damage
Basement:
Check for large cracks/stains in exposed foundation

Check for water leaks on ceiling/floor

No decay/damage in structural wood
Attic:
Check for structural and water damage

Ensure proper insulation and ventilation
Heating, Electrical, Ventilation
Plumbing:
Check for damaged/leaking pipes

Check for rust on water heater

Locate all water shut-off valves (remember: to prevent frozen pipes in winter, close inside valves that supply outside hose bibs)
Electrical:
Ensure main electrical panel is easily accessible

Ensure all wiring is in good condition, no exposed splices

Ensure there are CFGI (ground fault circuit interrupter) outlets in kitchen and bathrooms
Outside
Driveway, Grounds:
Check for large cracks or uneven portions of driveway

Check for standing water
Exterior Surfaces:
Check for cracks, decay in siding

Check for stains or paint flaking on exterior surfaces
Roof:
Shingles: check for rot, cracks, curling, loss of granulation, broken or missing shingles

Ensure that gutters and chimney are in good condition
Miscellaneous Items:
Ensure that automatic garage door operates properly

Make sure outside foundation is in good condition (straight, no large cracks)

Ensure smoke/carbon monoxide detectors installed as per provincial regulations (remember: carbon monoxide detectors are now mandatory in Ontario).
Bring Someone you Trust
As the saying normally goes, two heads are better than one. It is always best to have an extra set of eyes, as they might catch something you might have missed. An inspection buddy/friend can help make sure you are thorough during your inspection of the home.
Hire an Inspector
A professional home inspector might be mandatory within a home purchase contract. Some people also prefer to use a professional, so if you do decide to pass on the DIY inspection it is best to make sure the inspector you hired is licensed and qualified. If you are available to be around during the home inspection it would be best to do so, this way if you do have any questions during the process you can ask them, and they will be happy to answer your questions.