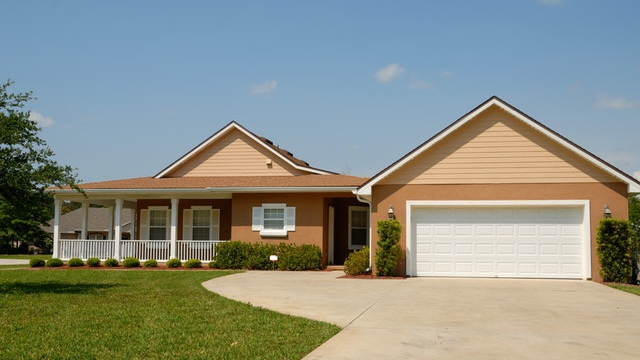 Here are 5 things homes sellers can do to take advantage of the spring real estate market.
Spring Clean
If you haven't already started spring cleaning, now is the perfect time to start. When it comes time to start showing off your home to potential buyers, it should be clean and free of clutter. There is nothing more off-putting than a home that is not exactly clean. Note: if you have a pet, b3e extra vigilante as you may have gotten use to the smell of your furry friend, but pet odours can be a deterrent when it comes to selling your home.
Don't Skimp on Curb Appeal
After you have gone through your home and scrubbed the floors, vacuumed and dusted every nook and cranny in your home, make sure to keep your curb appeal high by tidying up the front yard and driveway.
Go around your property and remove any debris that winter might have left behind in the front yard. Clean up the driveway, cut the grass and fertilize the lawn to make it green! If you want to draw more potential clients to your home, add some colourful plants and arrange them around your front porch. If your front looks a little outdated, make sure to add a new layer of paint to the front and the garage.
Get Those Renovations Done
Although it is not necessary to take on any major renovations, it is worth it to work on some little DIY renovations. These can include: changing old doorknobs, replacing caulk in the bathroom, updating light fixtures, and even replacing the front door. These small renovations can help make a big difference in your home's appearance.
Declutter and Depersonalize
If you have ever strolled through an open house for a model home, it is no place for clutter. Buyers want to see a clean and clutter free home, in which they can see themselves living in. While decluttering your home it is best to also depersonalize it, get rid of any excessive amount of family photos you might have and any eccentric art that might be up within the home.
Market and Price it Right
While it is important to make the home physically appealing and ready to sell, it also means researching the real estate market in your area and going over marketing strategies with your real estate agent. make sure to get your house listed on multiple websites, preferably with a set of professional photos, detailed descriptions, and a virtual tour. Online brochures, single property websites, and real estate websites are all ideal for getting your home some serious exposure.
When it comes to pricing, make sure to compare your house with similar recently-sold properties in your area to ensure your price is competitive. Although spring is generally the best time to sell, it's not enough to simply plop a sign on the lawn. If you put in the effort to properly prepare, though, you'll be rewarded in turn with a sign that says "Sold."